Hey: Poul Erik Holmelund
Is this your first tournament?
Nope. Ive been to a few before this one and TOed some as well. I love playing this game and TOing is pretty fun as well. More people should give it a go.
How many tournaments have you played ?
To few 😉 I have a crazy workschedule so Im not off as often as I want to be in the weekends. Combine that with a wife and a daughter, who also wants to spend time with me, its sometimes hard to go to as many as I´d like. All told I think I have been to about 10-15. Best result has been a 5th place in last regional and a 3rd in a Store Championship
When did you start play?
I played my first demo game in the Fanatic store around early April 2015. Fell for the game right away. Its prepainted, Its StarWars and its easy to learn/hard to master. Whats not to like?
After the game I went home and looked up what I needed to purchase to start and "Mistakes where made" as we like to say J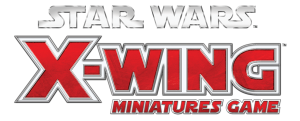 Why Did you wanna go to CPH Regionals
To have fun. Spending a weekend with likeminded geeks playing X-Wing is too much fun to pass up on. Doing it the weekend before Yule is just icing on the cake. It will be nice to see some of the regulars who I have not met up with for a while again.
What are your expectations?
Pretty low to be honest. I have had virtually no test games since the last Regional and we have a lot of the best players in Denmark as well as some of the hardcore Sweedes participating.
I would love to get into the top 8 like last time, but it will take more than a little luck to get there this time I think.
Any thought on your list at CPH Regionals yet?
I am still undecided. I could fly the same list as last Regional but I am not sure it will cut it. The advantage is that I know its moves but then so does everyone else.
The two other lists I have in mind is one I outright stole from a fellow player, Angelo. He tore me up with it and it was quite fun to see in action. 3 pilots all with PS 8: Omega Leader, Tomax Bren and The Inquisitor.
The other is a list Ione I thought was really original with a Chiraneau with Gunner and Hotshot Copilot. Then I read on the FFG forum and Reddit that it placed pretty good at US events already. Guess Im not the next meta-definer after all J
What Meta do you think will be at CPH?
I think we have a pretty diverse and interesting meta. Defenders will show up for sure. Scum is very popular at the moment as well with quite a few different lists
What are your thoughts on the new Tournament structure from FFG (if played Long)
Overall its looking good. I will say it puts a lot of strain on TOs though. There will be a lot of tournaments to arrange over the year I wish we had a regular National in Denmark (And by extend Sweden). I really don't think it's reasonable to have the Nordic countries share one between them and the player base is imo large enough to justify it.
Any players you look up to ?
Can I mention a non player first? Vince Kingston. The amount of work and dedication he puts into shaping the community and his extrodinary efforts in TOing is truly astounding. Not only does he TO kickass events here in Denmark but he is also headhunted time and again to do the UK Nationals and System Open tournaments.
From the players I would say Claus Staal for one. He is very dedicated and competitive but at the same time a fun opponent to play.Alwaus lots of laughs with him during the games.  My only beef with him is that he recently switched to Scum from Imperial :p
Then there is our Regional Beast Mads "Wookie" Barkmann. He has won all 4 Regionals he has participated in and it will be interesting to see who he beats in this years  finale 😉
And good luck at CPH Regionals.
Thank you very much. I´ll need it for sure
Support to keep lindhardgaming.dk going